Эта же модель:
Похожие модели: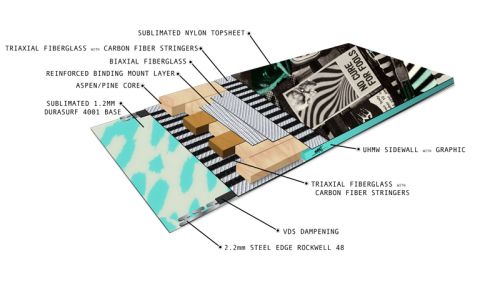 The brand new Meridian is the result of a request from Carston Oliver, asking for a slightly narrower version of his fully rockered, 123-millimeter-waisted Chipotle Banana. Makes sense to us: as insane as that ski is in the right conditions, it's not exactly versatile enough to throw in the truck and forget about the forecast. But to have a ski with the same playful, loose feel, plus some all-around utility for dry days? Now that's a brilliant idea.
Well, we did it.
The Meridian is an all-mountain maniac unlike any we've created, and we're as excited about it as we were about the Deathwish in its first season. Full rocker makes it alarmingly quick to spin around, and incredibly easy to drift through tight trees and steep chutes when there's too little coverage to make a full turn. On firm snow, it's simply a matter of tipping the ski over—because the further you go, the more edge you engage. We made it stiff to eliminate chatter and deflection at speed, but with full rocker, there's no camber to flex through, so lighter skiers and mellow chargers won't get bucked like they would on a big traditional ski.
Can you hear the excitement coming through? We hope so, and we want you to come out to a demo day and get on a pair, so you can feel it too.
$ 729.00