Continuous Curve Rocker
Full reverse sidecut
Durable and fast 4001 sintered base
Ultra-high-molecular-weight polyethylene orbicular sidewalls....Extra resistant to abuse.
Strategically blended Basswood & Ash vertical laminate wood core; with "Book ended" precision.
Oversized 2.2mm edges with full wrap tip and tail; extra protection from impacts.
Rubberized epoxy; flexible and impact resistant with ultra high adhesion properties.
22 oz. triaxial fiberglass.
Translucent UHMW topsheet - see your skis construction
VDS Rubber damping around the skis entire Perimeter. Reduces vibrations and improves bond strength.
Perforated VDS Rubber binding zone; reduces vibration and strengthens the binding mount zone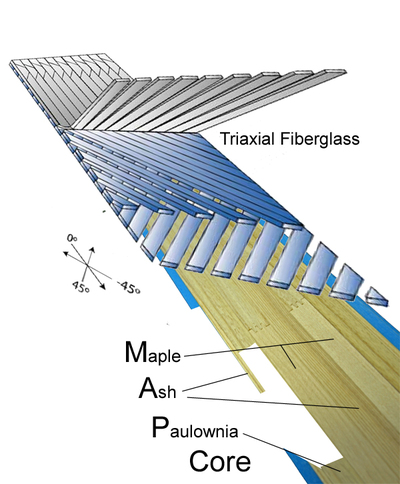 It starts with a 3D base that is molded with a bevel all the way around the ski, then the finish tune incorporates a base edge bevel that continues inward on the skis base around the entire perimeter of the ski, creating a convex base shape. This "base high" feel reduces the already minimal snow friction of the Powderboards for an incredibly smooth and easy ride in the pow. The 3D base is fun and slarvy but still has a reliable edge.
The deep-snow loving Powderboards are easily considered one of the greatest powder skis of all time. Equipped with Praxis' own Fatter Underfoot Technology, this ski's unique design is unavailable from any other major ski company. Our Powderboards, with their full reverse sidecut and Continuous Curve Rocker, offer a powder skiing experience unmatched and unattainable from a ski with any other shape.
The Standard Edition is offered in a #4 flex with a MAP-Carbon core and bamboo veneer topsheet.
$699.00