- Rocker: No
- Early Rise: Yes
- Construction: Fiber glass sandwich with vertical laminate wood core and full edge wrap.
- Top Sheets: Pick from any within the topsheet gallery.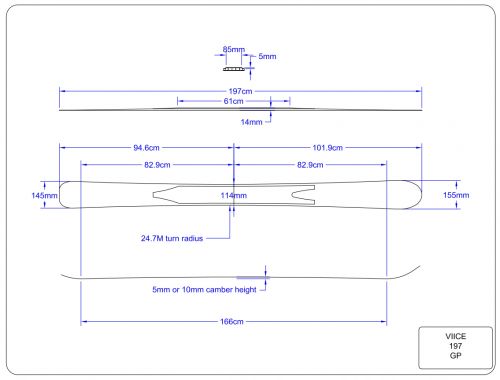 The Viice Gas Pedal is a ski from the Big Mountain category. However, it is designed with a side cut similar to a giant slalom racing ski and delivers high performance, edge-to-edge skiing in all conditions. From ultra-light, bottomless powder to rock-hard Arpil groomers, the GP rips it all.