Эта же модель:
Похожие модели:
SIDECUT: Elliptical, 20-25m comparable. Radius increases as ski is turned harder. Slow=quick & nimble. Fast=less catch & smoother transitions.
LAY-UP: Proprietary Hyper-Dampening material, Uni-directional Carbon Fiber, Triaxial fiberlass.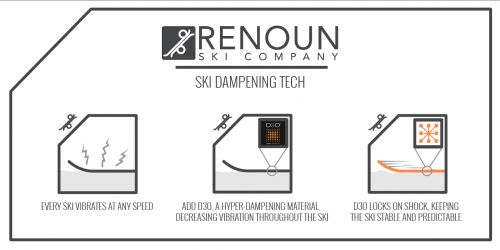 Firm enough to handle a day when conditions aren't optimal, yet wide enough to float on the days that are, the ENDURANCE is a quick & nimble charger tested across North America. With enough early-rise to float in the powder and the elliptical sidecut engineered to maintain contact up to the 134mm tip. The harder you turn, the more contact with the snow and the better it grips.
When constructing the ENDURANCE, we borrowed principals from aircraft wing design to make the most torsionally stiff design possible, while keeping weight to a minimum.
$849.00