Compound Camber
Tri-Cut sidecut design = more powerful edging + slarve option
Durable and fast 4001 sintered running base.
Ultra-high-molecular-weight polyethylene orbicular sidewalls....Extra resistant to abuse.
Strategically blended Basswood & Ash vertical laminate wood core; with "Book ended" precision.
Oversized 2.2mm edges with full wrap tip and tail; extra protection from impacts.
Rubberized epoxy; flexible and impact resistant with ultra high adhesion properties.
22 oz. triaxial fiberglass.
Vibrant and durable fleece nylon top sheet.
VDS Rubber damping around the skis entire Perimeter. Reduces vibrations and improves bond strength.
Perforated VDS Rubber binding zone; reduces vibration and strengthens the binding mount zone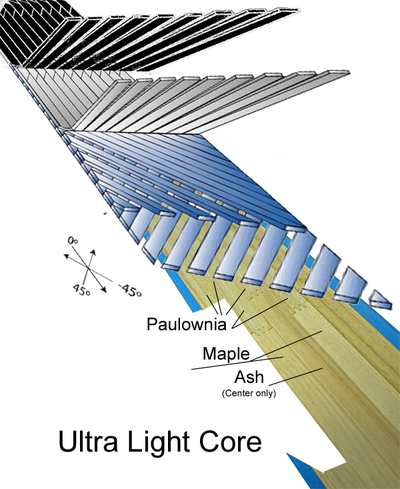 AKA; Bucks Powder Slarver. Built off the popular and unique design principles of the Concept ski, the BPS model features Praxis' own Tri-Cut and Compound Camber. This innovative fat ski comes in at 150 mm wide at the tip's fat point, allowing the BPS the honor of being the fattest ski in Praxis lineup.
The BPS was inspired by the innovative Concept ski and its designs, but we felt the concept could and should be applied to a fatter, more 'slarve-able' powder weapon. Relative to the Concept ski's design, the major changes incorporated to make the BPS model include a larger average sidecut radius, fatter overall dimensions, and a larger reverse sidecut zone; which places more emphasis on the Fatter Underfoot Theory for balanced weight distribution on soft snow.
After a couple years of testing and receiving reviews, the BPS has proven itself to be a solid member of Praxis lineup...slarve up the entire mountain when the next powder cycle comes through!
A beautiful custom painting was created by Rachel Znerold to serve as the stock graphic for this innovative model. Rachel is a local artist/designer based out of the San Francisco area.
$759.00