Bunch Pop Carbon Stringers
Directional Taper Shape
Poplar Wood Core
ABS Sidewall Construction
Extruded Base
2.5mm Full Wrap Steel Edges
Binding Reinforcement Sheets
2mm Mini-Cap
Polyurethane Floor Mats Underfoot
DTY - Direct To You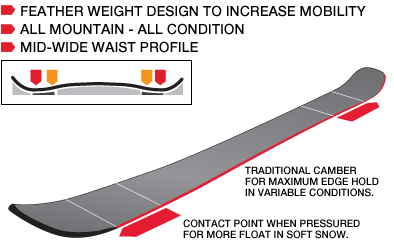 Park and Urban skiing are progressing at an alarming rate. Broken skis are inevitable and replacing them is expensive. We've taken the blank skateboard deck concept and applied it to skiing. The Blanks Program is simple, a bomber park ski direct-to-you for an amazing price keeping you on the snow rather than waiting for warranty replacements and customer service call-backs. Built with full wood cores, Carbon stringers tip-to-tail, Polyurethane Floor Mats and super durable TPURubber top-sheets. Forward thinking concept from a forward thinking brand.
MSRP: $249.98 (USD) SINGLE: $149.98 (USD)