Эта же модель:
Похожие модели: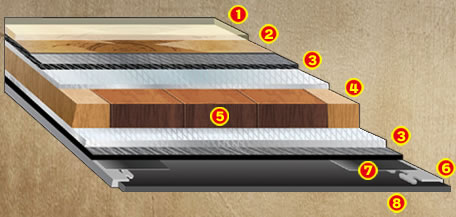 1.Clear Iron™
Created by combining two different formulas, only Clear Iron™ provides a wood coating, having the toughness to ensure that your skis will look great after punishing use.
2.Wood Veneer Inlay
Laminating a wood layer on top of the ski causes vibrations to be diffused and absorbed, resulting in a smoother ride. You can feel the difference at higher speeds and on harder snow conditions.
3.Vektor 8™
Vektor 8™ is a SKILOGIK exclusive composite layer developed with carbon fiber and fiberglass.
4.Black Locust Sidewalls
Black Locust is naturally waterproof and naturally rot-resistant. It is the hardest wood used in any ski and provides a stiffer edge for a cleaner carve.
5.Hardwood Core
Rather than pumping one core after another through a shaper, we take two matched hardwood cores and machine them side by side on our CNC router to thickness tolerances of plus or minus 0.015 mm. This precision allows us to create multi-dimensional flex patterns while guaranteeing that your left ski is an identical match to your right ski.
6.Bomb Proof Edge
High Carbon German Steel edges with larger tabs are bonded across the entire width so the edge will not blow out. For each ski, we take one piece of steel and bend it by hand without heat to fully wrap both the tips and tails. Handcrafting the edges in this way avoids vulnerable junctions. We finish our edges with 0.7o base bevel and 1.5o side bevel.
7.Vulcanized Rubber
We use a special vulcanized rubber produced in Japan that increases the strength of the bonds on the top of the steel edge.
8.Black Magik™
Hardest and most rock-resistant base material in the ski industry. Includes graphite for a world cup race glide.
The Rave is a high performance all around twintip adept at everything from hard snow, steep and deep, to jibbing your neighbor's porch rail. If you do it all and want one ride, this is it. Like all of our mountain slayers, the Rave features our trademark quadraxial carbon fiber and fiberglass construction. Engineered for maximum torsional rigidity, the Rave provides excellent edge hold on hard surfaces yet is wide enough to be great in most powder conditions. The Rave is ideal if you're looking for a higher level of performance in an all mountain design