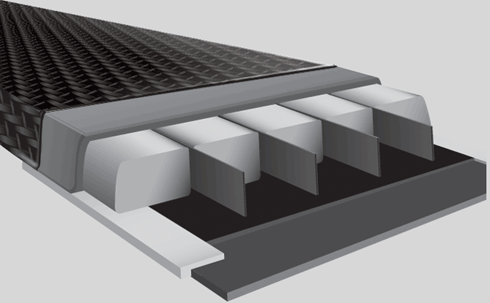 Traditionally constructed skis are made of wood cores and contain fiberglass and metals. A typical traditionally constructed ski that is 175cm long can weigh as much as 4.4 lbs. (2,000gms). GOODE's patented skis are built with pure Carbon Fiber and weigh about 1/2 of the weight of a traditional wood core / fiberglass ski. A typical 175cm GOODE ski weighs only 2.1lbs. (950gms).
The layered Carbon Fiber used in all GOODE Skis has twice the strength of fiberglass (3.5 times the strength of aluminum) while weighing half as much. That is a four times (4X) Strength to Weight Ratio. GOODE Skis have twice the physicals of traditionally built skis. You actually ski on the physical properties of a ski.
Carbon Fiber has provided a level of performance that was once a seemingly impossible dream. That dream has become a reality.